Ambassador Moses Kizige meets Mr D. N. Makhonin, the Governor of Perm Region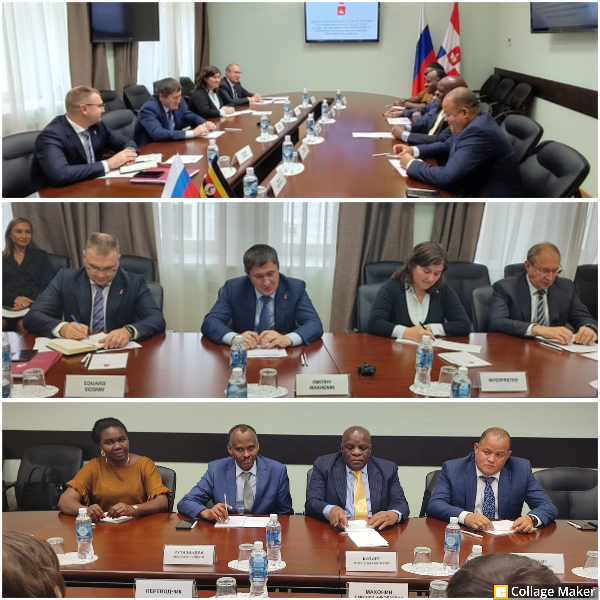 They discussed issues of mutual interest including the establishment of education, trade ,tourism and investment cooperation between Uganda and Perm Region. "Perm and Uganda have a big potential to enhance economic cooperation" said the Governor Makhonin. 20% of the world's fertilizers are produced in Perm. Technologies developed in Perm have potential to be used in Uganda.
Perm extracts and refines not less than 50 million tones oil annually. Uganda can benefit from the technology and expertise of the Perm in this area. The Governor Makhonin reiterated his commitment to support the cooperation in business development between Perm and Uganda. "Our universities are at your disposal" said the Governor Makhonin.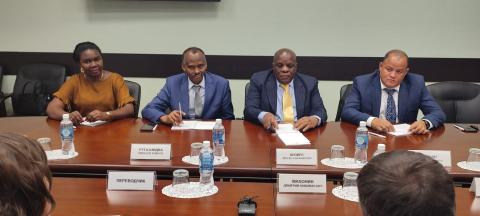 Today more than 5000 foreign students study in Perm. He mentioned that the Ministry of Education, Sports and Culture are going to come up with a special program for Students from Uganda including availing them with subsidised tuition and hostel fees. Perm has some of the best universities with very impressive global ranking and the fees are affordable .
In 2023, Perm will celebrate its 300th anniversary. The Governor extended an invitation to Ambassador Kizige to attend the ceremony. "Uganda is putting emphasis on science-led development" said Ambassador Kizige. Uganda will definitely harness the huge opportunity available to train in sciences and deploy some of the technology developed in Perm. Ambassador Kizige extended an invitation to the Governor to visit Uganda in the nearest opportune time. This year, Uganda and Russia celebrate 60 years of diplomatic relations.
Embassy of Uganda, Moscow